The genesis・基盤
L'ŒIL DE TOKYO began with the idea of ​​creating glasses that were both efficient as an optical instrument and attractive as a fashion accessory through their elaborate design without compromise between price and quality.
In Paris, we are told that the best eyewear artisans are found in the land of the rising sun. January 2019, we left for Japan.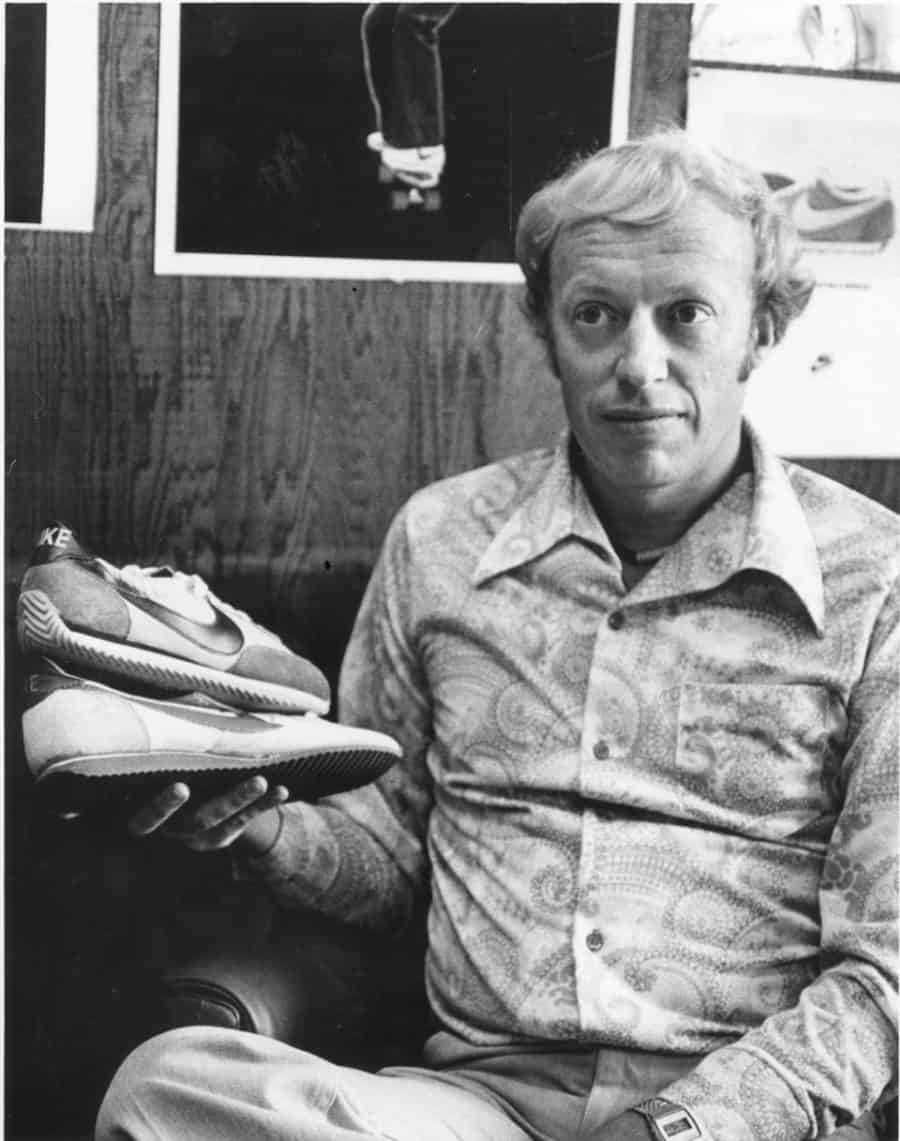 #1
Did you know that the Nike brand was born in 1962 in Japan?
At that time, its founder Phill Knight ( pictured on the right ) was still a student when he decided to meet Japanese manufacturers with the aim of bringing the best sports shoe in the world back to the United States.
To the question "Why Japan?", Phill Knight already had the answer and history proved him right. Quality is always right.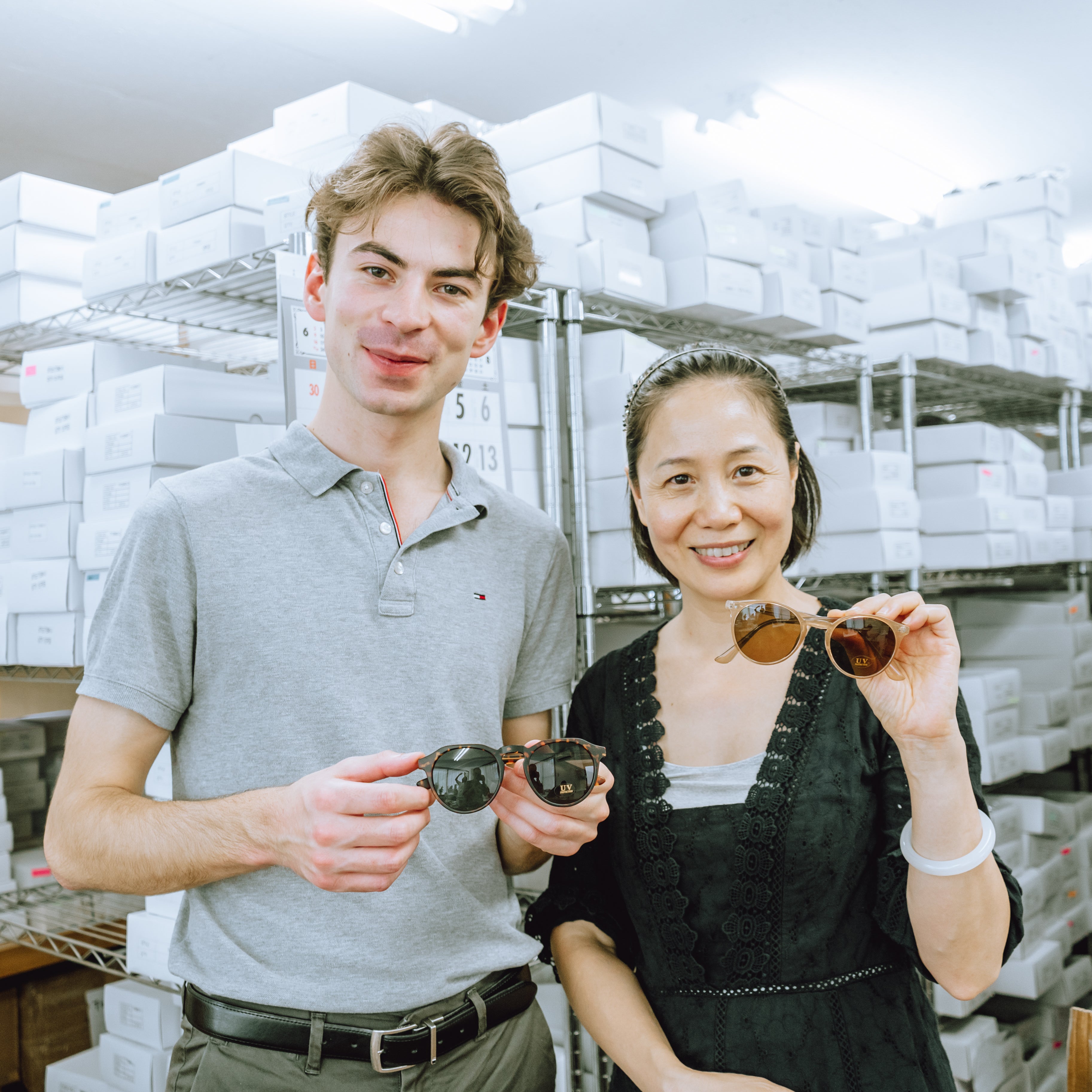 #2
Meeting with the Tenyou Workshop (テンヨー工場) in Ōfuna
Like P.Knight, we went to Japan in 2019 to meet eyewear manufacturers.
A few weeks passed before we finally found the pair. Then two hours south of Tokyo, in the heart of Ofuna, the immediate chemistry with the designers and manufacturers of Maison Tenyou marked the beginning of the adventure.
Together, we defined L'ŒIL DE TOKYO's mission: To make eyewear that is durable in terms of material and quality accessible all over the world.
Here Augustin (Co-founder) and Chi-san (Tenyou) present the first models in 2019.
#3
Our vision
At L'ŒIL DE TOKYO, we believe that sustainability is above all a matter of quality. This is why all our frames are made exclusively from titanium and cellulose acetate, two extremely robust components rich in natural colors, thus challenging the limits of creativity with each new collection.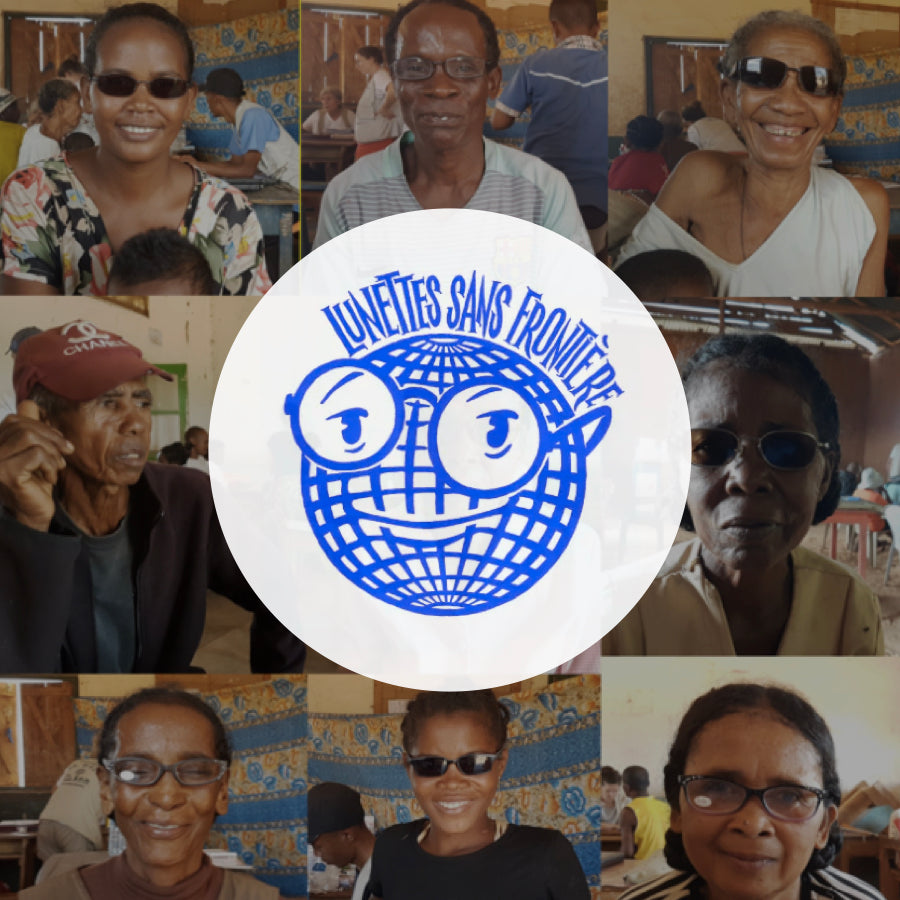 #4
Glasses Without Borders
As our business grows thanks to you, so does our ability to offer help to people in need related to our business. This is why we are committed to associations like Lunettes Sans Frontière (Glasses Without Borders) to help develop access to vision care around the world.